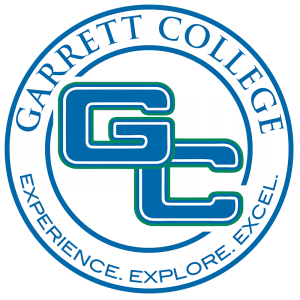 An accredited two-year community college, Garrett College is located in scenic western Maryland near Deep Creek Lake, a four-season resort destination. In addition to a 62-acre main campus in McHenry, the College has three outreach centers within Garrett County in the towns of Accident, Grantsville, and Oakland. Garrett College offers associate degrees for transfer or career advancement, credit-bearing certificates in specialty fields, and an array of non-credit continuing education and career training programs leading to industry-recognized credentials, along with business and contract training solutions and community education courses throughout the county. Serving both traditional age and adult students, Garrett is noted for its small class sizes, personalized attention, and academic excellence.
With outreach locations in Accident, Grantsville and Oakland – in addition to the main campus in McHenry, Garrett College has a longstanding history and reputation in providing academic excellence and support services in Garrett County and the surrounding region.
Garrett College manages two residence halls and offers a rich social and extra-curricular life for all students. A competitive intercollegiate athletic program within the NJCAA includes men's and women's basketball; men's baseball; women's volleyball and softball; and wrestling.
For more information on Garrett College, visit www.garrettcollege.edu. 
Garrett County Government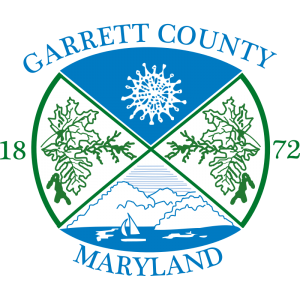 The mission of Garrett County Government is "to provide our citizens the highest quality service in a timely, efficient, and courteous manner. This delivery of services will be provided through the proficient competence of our employees and in partnership with our citizens."
The Garrett County Government saw the need for a performance venue within the County that would serve the needs of its citizens and community. Garrett County Government worked closely with state officials and was instrumental in securing necessary funding for the state-of-the-art project.
The Performing Arts Center can accommodate large audiences for civic and business presentations, including those hosted by Garrett County government, which has pledged ongoing use of the facility for county events. The venue can also be rented for receptions, corporate retreats, guest speakers, graduations, conferences and symposiums, fundraisers, and public forums
Learn more about Garrett County Government at www.garrettcounty.org.
Garrett Lakes Arts Festival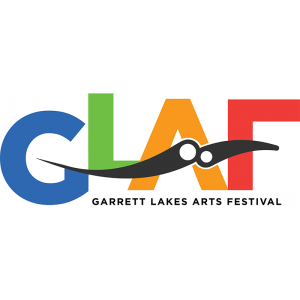 The Garrett Lakes Arts Festival (GLAF) mission is "to enrich our community with high-quality performing arts and arts education." GLAF's primary purpose is to improve the quality and increase the scope of performing arts for local residents and visitors to Garrett County alike. They consider high-quality performing arts to consist of nationally, regionally or locally recognized artists in the fields of dance, music and theater.
A hallmark of GLAF is its arts education programs focused on making available to elementary through high school students experiences that enhance their appreciation and understanding of the arts and to support our local school system in meeting (and exceeding) the requirements set forth in the Code of Maryland Regulations (COMAR) for arts education.
The Performing Arts Center will be the home GLAF. GLAF has more than 35 years' experience bringing performances of all varieties, humanities educational experiences, and arts education outreaches to Garrett College, and regularly partners with regional and statewide organizations to provide high-quality performances.
Visit www.artsandentertainment.org to learn more about the Garrett Lakes Arts Festival.
Garrett County Public Schools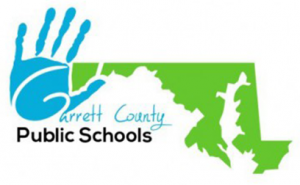 The mission of Garrett County Public Schools is as follows: "in partnership with our community, is to inspire and foster student growth by providing rigorous instruction and learning opportunities, sustaining a culture of excellence, and preparing our students for life in an ever-changing world." 
Garrett County Public Schools serves eight elementary schools, two middle schools and two high schools that are disbursed throughout the 656 square miles of Garrett County.
Garrett County Public School students grades K-12 will now have a state-of-the-art venue for art and performances, meeting the mandates of the Maryland State Department of Education for five forms of arts (dance, media arts, music, theater, and visual arts) to be part of every public school's curriculum.
Students from both Northern and Southern middle and high schools, will utilize the Performing Arts Center at Garrett College for musical and theatrical performances for no less than 10 weeks from September through May each year. 
For additional information on Garrett County Public Schools, visit www.gcps.net.
Garrett County Arts Council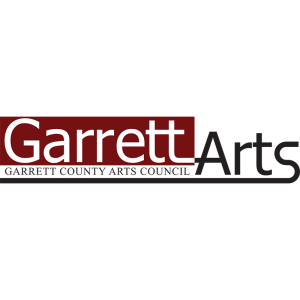 The Performing Arts Center lobby will boast a gallery, maintained by GCAC. The GCAC's partnership will aid in bringing visual arts and education by providing local artists a setting to showcase their work to a broad audience while highlighting our heritage and living cultural traditions. Exhibitions will change four times each year with varying themes. Special exhibitions will feature work from artists across the state in an effort to deliver high caliber, varied and relevant work, as well as connect our community with others, bridge differences, and inspire an appreciation of shared humanity. 
The Garrett County Arts Council's vision is for Garrett County to have a vibrant and sustainable arts community for artists, their audiences, and the community at large.  The Garrett County Arts Council (GCAC) Board of Directors and staff are committed to aiding, encouraging, advising, and coordinating activities dedicated to the promotion of cultural arts in Garrett County, and to integrate such activities into the life of our community.
Visit www.garrettarts.org for more information on the Garrett County Arts Council.
Groundbreaking Ceremony for the Performing Arts Center
Pictured at the Groundbreaking Ceremony are the PAC Advisory Committee members: Eliot Pfanstiehl, Founder and Chief Executive Officer Emeritus of the Strathmore; Mary Callis, Executive Director, Performing Arts Center and Garrett Lakes Arts Festival; Julie Yoder, Dean of Continuing Education and Workforce Development, Garrett College; Andrew Harvey, Board Chair, Garrett Lakes Arts Festival; Kathy Beachler, Executive Director, Garrett County Arts Council; Dr. Nicole Miller, Chief Academic Officer, Garrett County Public Schools; and Dr. Richard Midcap, President, Garrett College.
Pictured are Congressman David Trone (D-MD 6th), Delegate Wendell Beitzel (R-1A), Mark Widmyer, western Maryland representative for Maryland Governor Larry Hogan; Senator George C. Edwards (R-1), Delegate Mike McKay (R-1C), and Dr. Richard Midcap, Garrett College President from the PAC Groundbreaking Ceremony on August 28, 2020.