The Fulfillment of History in the Making
Performing arts have been a longtime tradition in Garrett County. Starting in 1890, downtown Oakland had an Opera House on Railroad Street off Boardwalk. In its history, the town housed two Opera Houses and a Nickelodeon. Years later Mountain Lake Park was the home of the Bashford Amphitheatre, which seated over 5,000 people! The Bashford Amphitheater construction began in 1899 and completed in 1900. This auditorium with its huge umbrella-shaped roof had a seating capacity of 5,000 and was often filled to capacity by speakers of national reputation. In 1911, when William H. Taft spoke there, a crowd, estimated at 7,000 people, gathered under its roof to see and hear the President of the United States. In 1946 it was torn down for the lumber, because it was too expensive to maintain.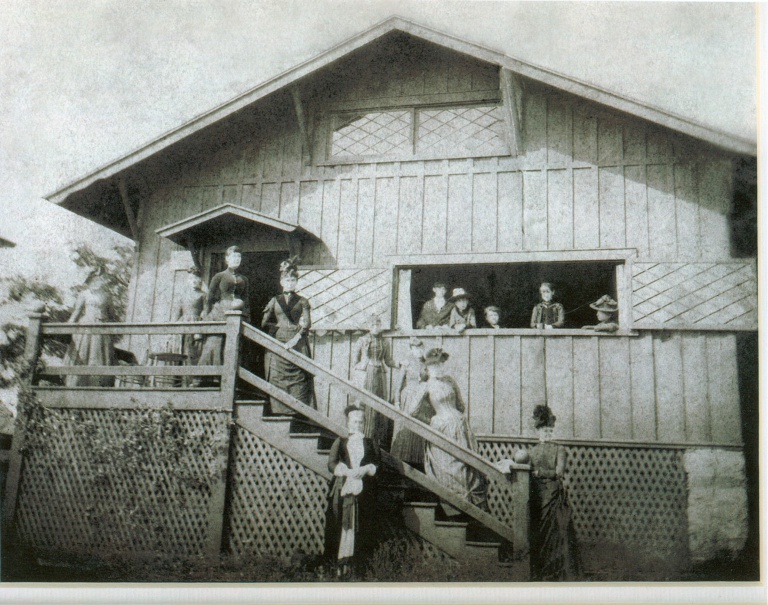 In the fall of 1986, soon after the arrival of President Steve Herman, Kathryn Sincell (a lyric soprano) and Erick Friedman (a violin virtuoso from Yale University) the idea of a classical music festival in the mountains of western Maryland was born. The festival would rekindle the Chautauqua sprit and present musical programs that would include: drama, dance, puppetry, story-telling and other performing arts. With a steering committee of 22 persons and a donor base of 41 founders the Garrett Lakes Arts Festival (GLAF) was born in 1987 with a mission to present a diversified program of affordable entertainment that would attract visitors to the area and preserve local culture. From the college auditorium, to the Wisp lodge, to the outside ski slopes at Wisp – GLAF has endured 34 seasons.
Over the years, both full- and part-time residents have seen a need for a Performing Arts Center in Garrett County. Beginning in 1997, there was a movement underfoot for the development of an outdoor amphitheater at Deep Creek State Park, but funding was reallocated.  Then in 1999, Paul Sprenger and Jane Lang began a concerted effort for the support and plans for a new performing arts center in Garrett County. In 2005, a group of committed residents formed a committee that researched the possibility of a Performing Arts Center.  Though recent studies, discussion and debate, it has been realized that the best way to serve all Garrett County would be having such a facility that would be central to the county and linked to an already formed institution. The only place to have such a public facility would be on the campus of Garrett College.