About the PAC at Garrett College
Garrett County has a long history with the arts, dating from the Victorian era when spa hotels hosted Chautauqua-like cultural events. Mountain Music Festival choral performances in the 1930s drew performers and audiences from a wide region and several artists' colonies developed as rural retreats. Over the years, business leaders, arts groups, government officials, and citizens have sought to bring a performing arts venue to the region.
In April 2018, Governor Larry Hogan announced more than $11 million in state aid to support a Performing Arts Center (PAC) on the Garrett College campus. The Garrett County Board of County Commissioners agreed to support the balance of the capital funding of more than $4 million through their budget. DLR Group of Washington, DC, the architectural firm hired by Garrett College, is a known leader in the field of designing performing arts venues on college campuses. Leonard S. Fiore, Inc. of Altoona, PA was hired as the general contractor for the facility. Plans were completed in fall 2019 with the new center opening in 2022. The Campaign for Garrett: Realizing Our Dream has set a goal of raising $2.5 million through the Garrett College Foundation for operating the Performing Arts Center at Garrett College.
The Perform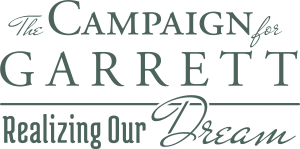 ing Arts Center provides social, educational, cultural and economic benefits to the community. Given these diverse expectations, a broad-based community partnership initiative was developed to guide the development of the state-of-the-art facility.
The five founding partners for the Performing Arts Center include the following: Garrett College, Garrett County Government, the Garrett Lakes Arts Festival (GLAF), Garrett County Public Schools (GCPS), and the Garrett County Arts Council (GCAC). 
The Performing Arts Center at Garrett College is committed to facilitating performance-based education and opportunities for Garrett College and Garrett County Public Schools (GCPS) students while featuring showcase events sponsored by GLAF and GCAC, as well as county-supported activities.
Our mission for PAC at Garrett College
"To present diverse arts and arts education performances that enrich the lives of students of all abilities, ages and cultures as well as bringing continuing education and cultural experiences to Garrett County and surrounding areas."