A Decades Long Vision for Garrett County
Garrett County was the last county in the state of Maryland without a performing arts center – but the PAC was worth the wait! The Performing Arts Center addresses the critical needs of the five community partners (Garrett College, Garrett County Government, Garrett Lakes Arts Festival (GLAF), Garrett County Public Schools, and the Garrett County Arts Council) in bringing both cultural programming and arts education to the county. Furthermore, the new facility provides the necessary space critical to expanding the College's continuing education mission.
Not only is the Performing Arts Center an ideal location for any organization wanting to produce a dance, theater, or music production in Garrett County, the venue itself (along with the Garrett County area) is the perfect setting for hosting large-scale company events and conferences, including weddings.
A $21 million renovation and expansion project, the Performing Arts Center is made possible with more than $16 million in state funding and more than $4.2 million in county funding. The project is both an expansion and renovation of the College's 800 building (old gymnasium) located on the McHenry campus.
Funding for the Performing Arts Center would not have been possible without the collaborative support and efforts of Maryland Governor Larry Hogan, State Senator George Edwards (R-1), State Delegate Wendell Beitzel (R-1A), Garrett County Commissioners Paul Edwards, Jim Hinebaugh, and Larry Tichnell, and Garrett County Administrator Kevin Null.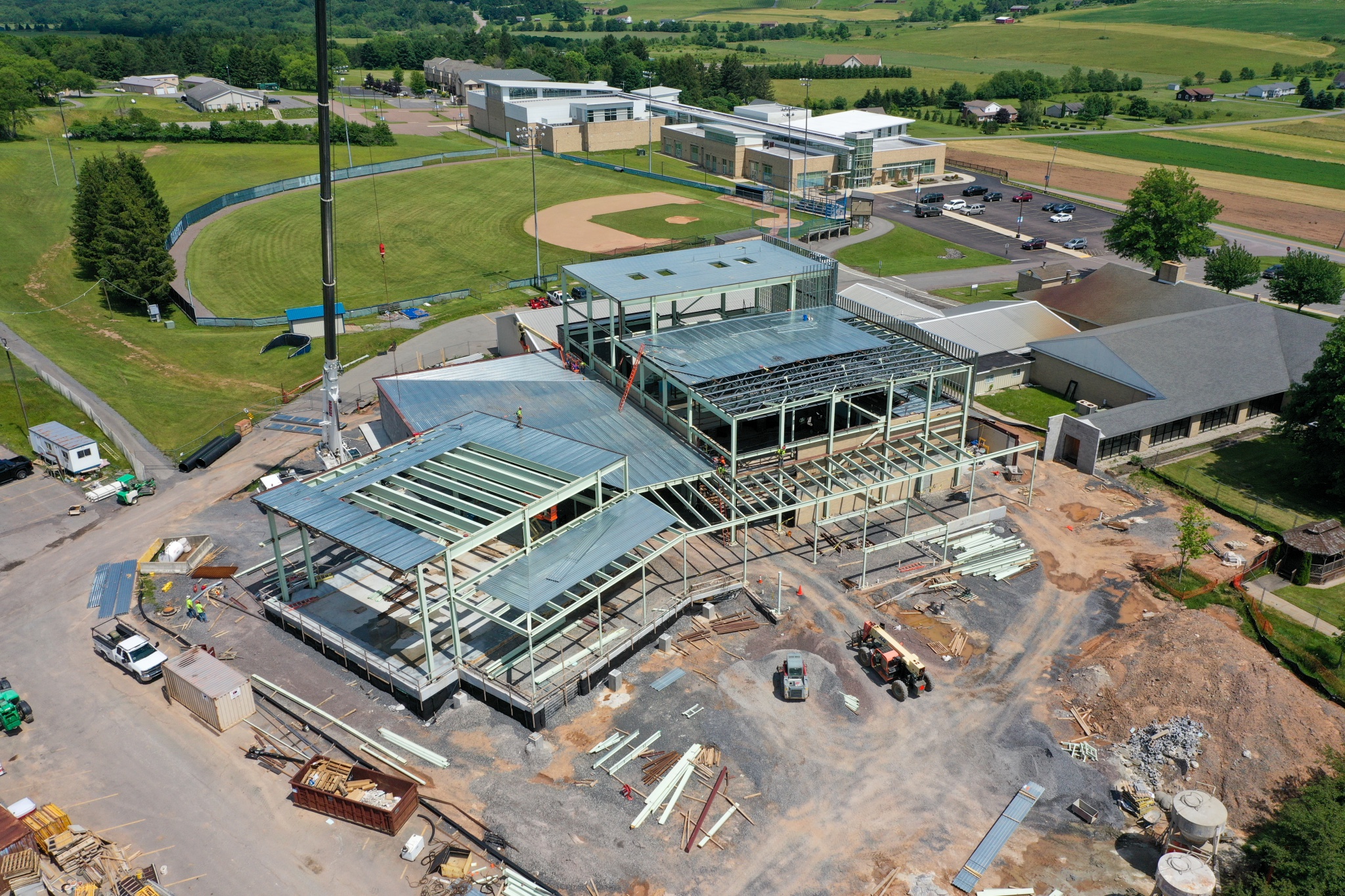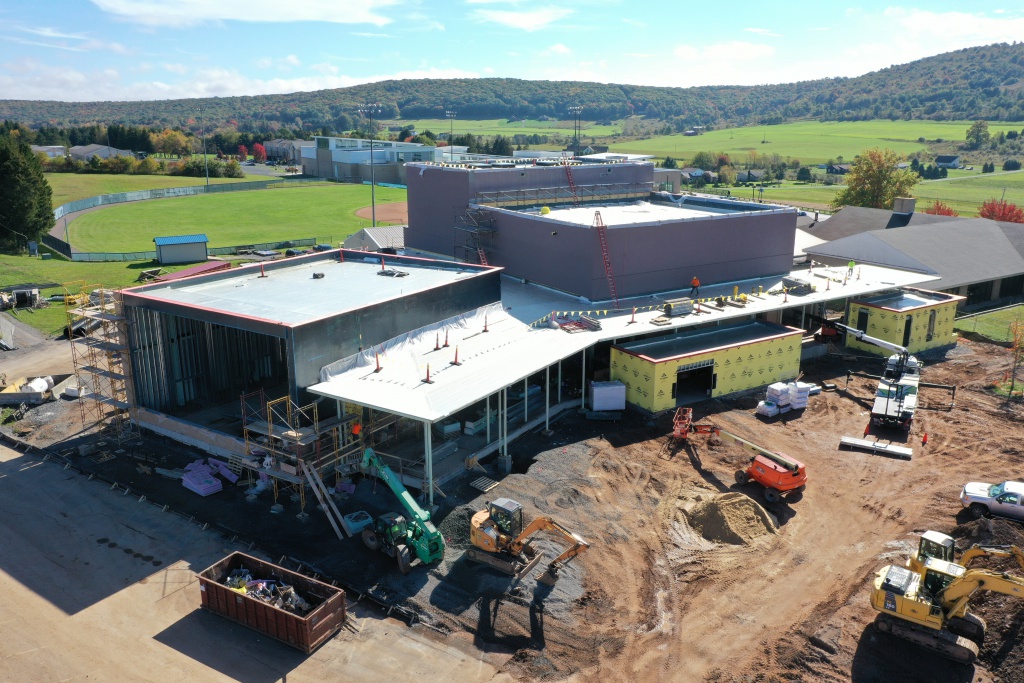 Although construction began in the summer of 2020, the design process for the state-of-the-art facility was initiated much earlier, starting with the formation of a collaborative design team that would meet regularly to discuss needs and goals for the facility.  Led by GC's Director of Campus Facilities and Security Kathy Meagher, the design team was represented by the five community partners, as well as many other leaders in the community.
Flexible design for the facility was key for the team, who wanted to ensure that the Performing Arts Center could host everything from an intimate recital to a 400-seat performance. The venue allows for multiple seating configurations in the main theatre along with the ability to divide a 300-seat multi-purpose room into three separate spaces with moveable walls.
Additional spaces within the Performing Arts Center – which include offices, dressing rooms, a catering kitchen and a piano lab with 17 digital pianos – can host everything from a wedding to a large-scale conference.